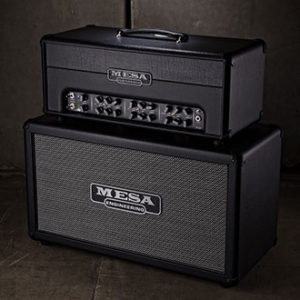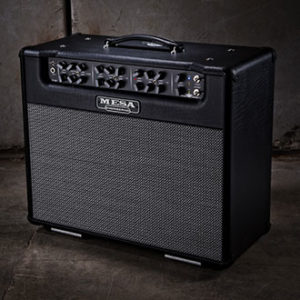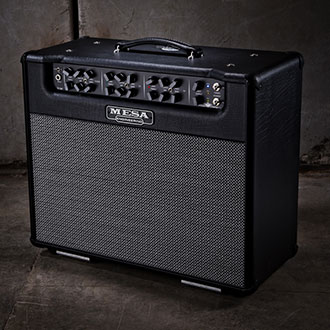 I have long been a fan of Mesa Boogie Amps. I have had two of them. My First mesa was an original Duel Rectifier Head that i should never have gotten rid of. That amp was amazing, beautiful cleans with fierce distortion and crazy amountsof headroom. My second wasa 50w combo called F-50. It was a 1×12 and lasted me for years. I must have done 1000's of gigs with that thing.
Back to today, I was looking on Mesa's website and came across this cool amp. I have never seen it before and listening to the demos it sound FAT!!! nice clean, great rock and full on metal sounds. It is the New Mesa Boogie Triple TC-50. A 50w guitar amp in Combo, Head and rack mount formats.
Here is what Mesa Say
The new 3-channel, 50-watt, EL-34 powered Triple Crown™ TC-50™ from MESA Engineering® captures the essence of Rock with the ability to inspire new genres in a way only MESA® can. Emanating from the "other side of MESA" that spawned Rock's iconic Dual Rectifier®, this new platform features a bold set of new circuits unlike anything else in our line.
From bubbly, sparkling clean sounds, rarely heard in this type of amp, to an amazingly tight and aggressive wall of Rock Crunch, to one of our most vocal, harmonically rich and gain-laden high-gain channels ever, the Triple Crown is aimed at Rock's high-gain throne! Experience a new generation of Rock Royalty – The Triple Crown TC-50!
YOUR CHOICE OF PUNCH. EL34, 6L6, OR 6V6 POWER
Need versatility? The TC-50 features our handy BIAS SWITCH allowing you to swap the stock compliment of EL34s with the fatter, rounder sounding 6L6. For those who want a warmer, rounder response and more easily attainable power clip, 6V6s can also be used in the EL34 setting with a direct swap over, creating a "Half-Power" scenario that exudes a more bubbly, vintage voice and creamier top end harmonic content.
Made in Petaluma, California with the World's Finest Materials
All-Tube Amplifier: 2xEL-34 Power Tubes / 6x12AX7 & 1x12AT7 Preamp Tubes
50-Watt Class A/B Power Amp delivers exceptional power, punch & clarity
Bias Select Switch for use with EL-34, 6V6 or 6L6 Power Tubes
Fixed Bias for consistent, maintenance-free performance
3 Fully Independent Channels, each with 2 Modes:

CHANNEL 1 (CLEAN) Features: Normal or Drive Modes – Independent Gain, Treble, Mid, Bass, Presence, Reverb (rear panel) & Master Controls
CHANNEL 2 (LO GAIN) Features: Normal or Tight Modes – Independent Gain, Treble, Mid, Bass, Presence, Reverb (rear panel) & Master Controls
CHANNEL 3 (HI GAIN) Features: Normal or Tight Modes – Independent Gain, Treble, Mid, Bass, Presence, Reverb (rear panel) & Master Controls

Output Level Control (over all channels)
Footswitchable Solo Level Control (over all channels)
Footswitchable, All-Tube Spring Reverb with Independent Channel Controls (rear panel)
Footswitchable, Fully Buffered, Tube FX Loop
Built-In CabClone™ Cabinet Simulator and more featuring:

Closed-Back, Open-Back and Vintage Voices
Internal Amp Load & Headphone Output
Speaker On/Off & Ground Lift Switches
Uncompensated, +4db Direct Line Output (for external cab sims/IR, etc.)

MIDI Switchable/Programmable via Control Change and Program Change messages, with 256 Preset Location (MIDI IN, MIDI Thru/Out, MIDI Channel & Store Switches) – Controls Channels 1, 2, 3, Reverb, FX Loop & Solo)
All Aluminum Chassis
3×3, 6 Button Footswitch (Bottom Row: Channel 1, Channel 2, Channel 3 – Top Row: Reverb, FX Loop, Solo)
Slip Cover

FORMATS, DIMENSIONS & WEIGHTS

Head / Rackmount Head / 1×12 Combo with Celestion Vintage 30 Speaker & Casters
Head: Dimensions: 9 5/8″ H x 22 3/4″ W x 10 3/8″ D / 35 lbs.
1×12 Combo: 19 1/4″ H x 22 3/4″ W x 10 3/8″ D / 56 lbs
Rackmount Dimensions: 7″ H x 19″ W x 9 1/2″ D / 25 lbs.

STANDARD FINISH

Head: Black Taurus Vinyl with Black Taurus/Black Carbon Vinyl Split-Front Panel
1×12 Combo: Black Taurus Vinyl with Black Taurus Front Panel and Gray & Black Weave Grille