Two Rock have released a new amp called Traditional Clean.
It is a super simple one channel amp designed to be a great with pedals.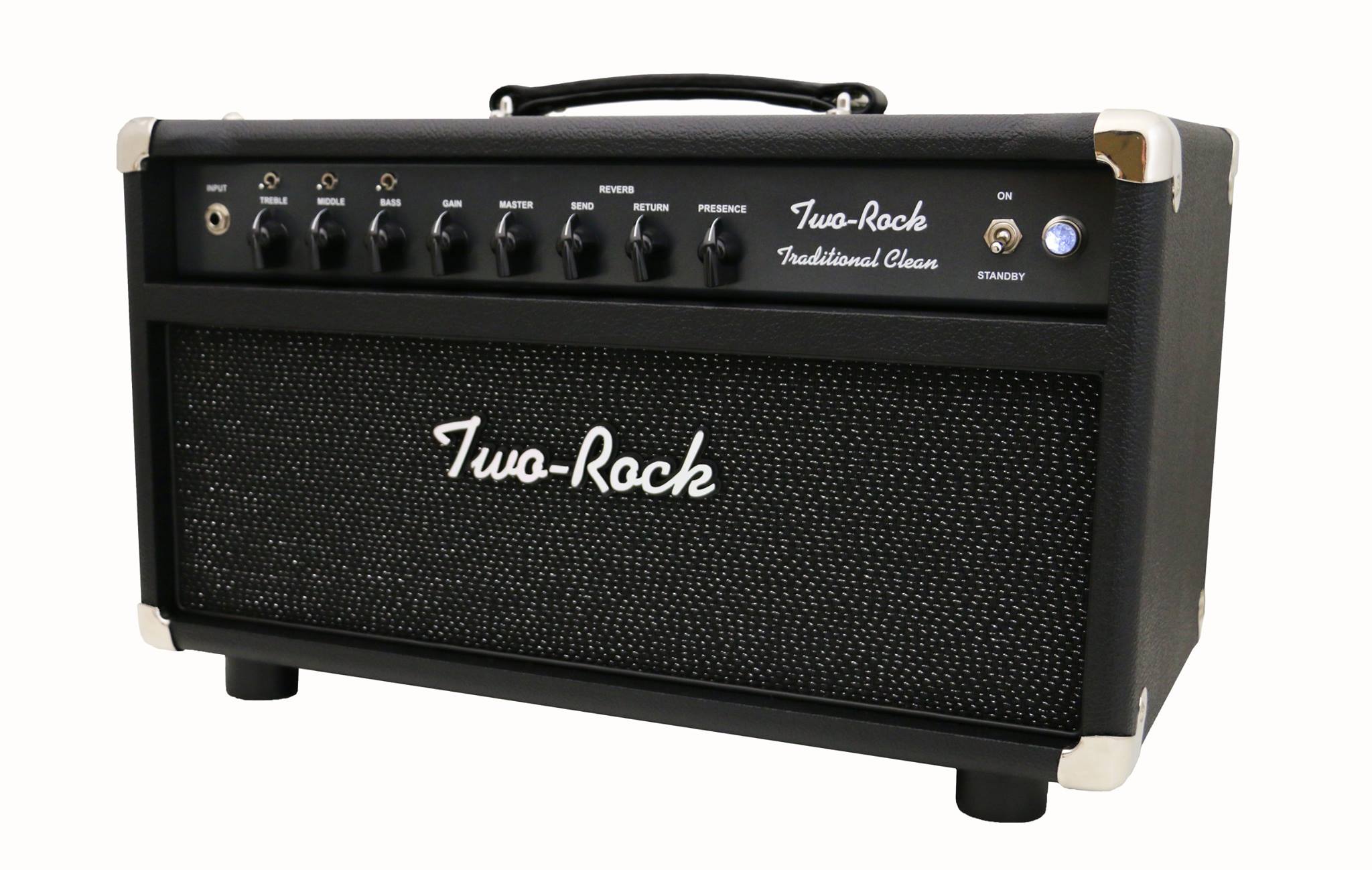 Here's Two Rocks description
The Traditional Clean fills the void of a simple, huge, and clean pedal platform designed to bring all of our products up to the same standards that we've set with the "big iron" Classic Reverb Signature and TS1 amps. This style of amp has always been extremely popular for Two-Rock so, we thought we would further evolve this circuit.
100/50 Head or 40/20 Watt Head or combo using half power scaling options
4 x 6L6 (100/50 Watt) or 4 x 6V6 (40/20 Watt)
Head: 22-3/4″ wide x 12″ tall x 10-5/8″ deep 43 LBS
Combo: 20 5/8″ wide x 22″ tall x 11″ deep 55 LBS
4 ohm; 8 ohm, 16 ohm Speaker Outputs
Gun metal grey with Black Chicken Head Knobs, black bronco tolex and sparkle matrix cloth
The new Traditional Clean has a very familiar layout, but we've updated it with the new build techniques and internal layout designs that we've been using in the last year. It will feature our new proprietary transformer that allows you to change the amps wattage from either 4 x 6L6 (switchable from 100/50 watts) or 4x 6V6 (switchable from 40/20 watts) without having any impedance issues or sacrificing any of the feel or tone. In addition, we've added the tone stack toggle switches for added boost on the EQ and will feature our updated aluminum chassis with choice part selections. Offered in a head for the 100/50 or a combo and head for the 40/20 model, the finish will be a beautiful gun metal metallic with a new cosmetic black bronco with sparkle matrix grill cloth. We can also offer custom coverings and grill cloth options upon request.
For more info go to
two-rock.com