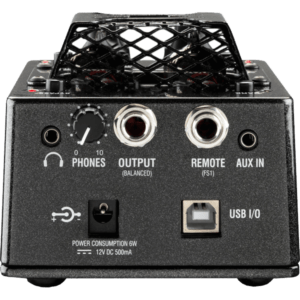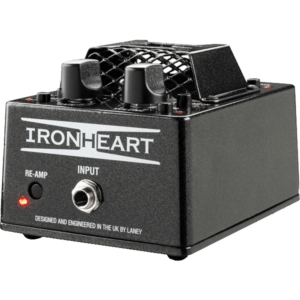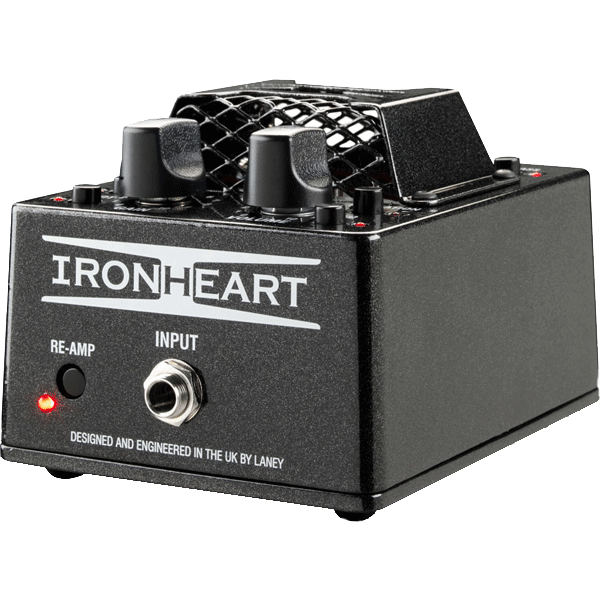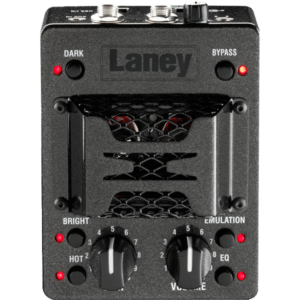 Today i was looking through the Laney website and came across this strange device. At first i wasn't sure what is was but after a little reading and watching a few youtube videos i have found out it is a guitar tube preamp, a USB audio interface, distortion box, cabinet emulator, Guitar thing. You can use in in a few different ways. First is to use is as an audio interface into your computer allowing you to record your guitar direct. Then you can use it in front of your amp to colour the sound or add distortion, you can use it as a practice amp by plugging in headphones. The thing that excites me is you can use it live plugging directly into a PA system. You could put pedals in front of it and use it for your main amp or i think i would use it as a back up for my amp. I am always worried about my amp going down. I take spare valves etc to gigs but there is still the possibility that one day my amp might break and having the IRT-Pulse on standby would be great. I use a one channel clean amp and use pedals for different songs so i could just plug my pedals into this then send a feed to the PA.
This is what Laney Say
INNOVATIVE BRITISH DESIGN & ENGINEERING
The IRT-PULSE is a unique product designed and engineered in the U.K. to give guitar players the most versatile all tube pre-amp in the business.
T-USB
IRT-PULSE is an all-tube multi functional USB guitar interface, pre-amp, practice tool and fly rig.
DIRECT INTO YOUR DAW
Plug into the IRT-PULSE and instantly have your tube tone wherever you want it in your DAW*. The IRT-PULSE enables leadless re-amping at the push of a button saving valuable time in the studio nailing your guitar tone.
CABINET EMULATION
With on-board cabinet emulation and a headphone facility the IRT-PULSE is a totally silent all tube practice rig. With comprehensive EQ and on board cabinet emulation the IRT-PULSE is the ultimate compact rig.
PEDAL BOARD PRE-AMP
Use the IRT-PULSE as a pre-amp in your pedal board set-up with it's footswitching capability** for a great all-tube pre-amp and boost
PLUG IN AND PRACTISE
Simply plug in your headphones and backing tracks into the IRT-PULSE for silent practice
ULTIMATE FLY RIG
Simply rock up, plug into the PA and you are ready, nothing could be simpler or sound better than an IRT-PULSE – try it with an IRT-X for the ultimate small, high-powered rig!
GIG RESCUE
If your amp lets you down mid-gig, simply plug your IRT-X directly into the PA and carry on with great all-tube tone!
*The IRT-PULSE works across any platform whether it's PC/MAC/iPad/Android ** Requires FS1
For more info go to www.Laney.co.uk