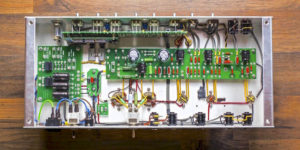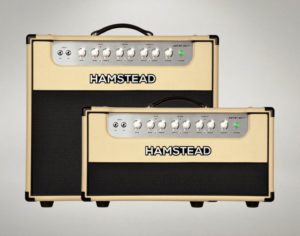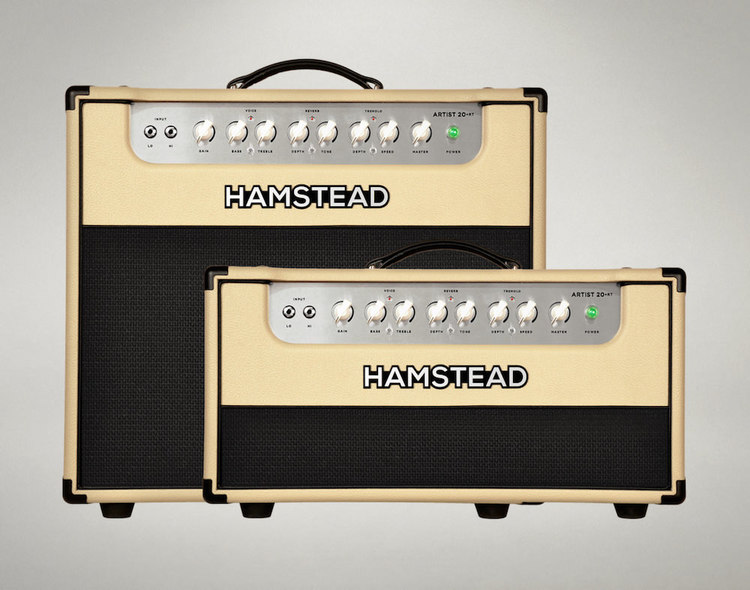 I have been searching the web looking at UK build guitars and amps builders and came across Hamstead Amps. They are from Cambridgeshire in England and make high end handmade Guitar Amps. This is the Artist 20 RT 1×12 combo. I have had a listen to some youtube videos on it and it sounds awesome. It is a really nice one channel guitar amp with reverb and tremolo that takes pedals well. They are made to the highest spec with top components and superb attention to detail.
This is what Hamstead Say
Our fresh approach to amplifier design has led to something rather special. This amplifier will surprise you. Designed to encompass maximum tonal versatility, without compromising on tonal quality. Delivering everything from shimmering cleans to warm, natural, harmonically rich overdriven tones. It's powerful, portable, and it loves pedals and guitars of all types. You will be sure to love it too. Meet the Hamstead Artist 20 & Artist 20+RT.
BUILT TO LAST
Every aspect of the Artist Series' construction is of the highest quality. From the eyeleted epoxy glass boards, to the thick aluminium chassis and British made custom wound transformers, the Artist series is nothing short of world class, marrying classic and contemporary design and manufacturing techniques. All amps come with a 5 year warranty as standard.
REVERB + TREMOLO
The Artist 20+RT includes our signature Reverb and Tremolo circuits. The Reverb has depth and tone controls, allowing it to suit different styles of music, guitars and venues. The Tremolo has depth and speed controls, using analogue control of the signal to give a smooth, even sweep at any speed. Both are switchable on the front panel or using the included footswitch.
SPECIFICATION
Controls: Gain, Bass, Treble, Reverb Depth, Reverb Tone, Tremolo Depth, Tremolo Speed, Master Volume
Pentode/Triode: 20 Watts / 12 Watts
Inputs: 2 – Lo & Hi
Output: 2 x EL34 Class AB
Preamp: 3 x ECC83 (12AX7)
Speaker (Combo): 12" Celestion Creamback G12M-65 16 Ohm
Speaker Outputs: 2 x 8 ohm, 1 x 16 Ohm
FX: Line Level Series FX Loop
Reverb: Long Spring Delay
Footswitch: Includes 4 Way Footswitch
Construction: Marine-Grade Birch Ply
Dimensions (Head): 32.5 x 58 x 27 cm (Inc. Feet & Handle)
Dimensions (Combo): 55 x 58 x 27 cm (Inc. Feet & Handle)
Weight (Head): 15.6 kg
Weight (Combo): 22.8 kg
Line Voltage: 230v or 115v (Switchable)
Warranty: 5 Years (Excludes Speaker & Valves)
For More info go to www.hamsteadsoundworks.com